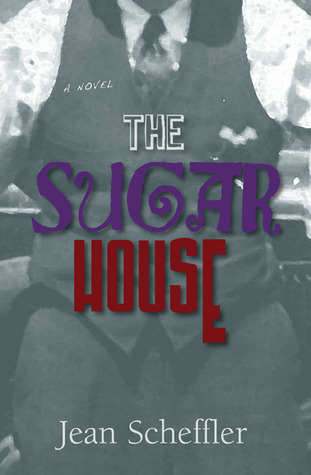 The Sugar House
Author: Jean Scheffler
Publisher: Self-Published
Pages: 400
Release Date: February 12th, 2014
Source: Received from the author in exchange for
an honest review
A gripping historical fiction that will transport you back in time to the Detroit of the 1920's- a world of Speakeasies, Gangsters, Auto Barons, Flappers, Lawlessness and Innovation.




Joe, a young boy growing up in Detroit, navigates between his family's strong Polish traditions and the electric atmosphere of America's fastest growing city until a sudden illness and heart wrenching death force him to grow up much too soon.




He finds work with an ambitious group of Jewish immigrants known as the Sugar House Gang. To support his family Joe runs liquor up the river with Cappie, the man who will become his mentor, friend and ultimately, family.




Together they race through the "Prohibition Era of the Roaring Twenties" in fast boats and faster cars, trying to avoid the law and rival gangsters while striving to satisfy the murderous leaders of what is to become the infamous Purple Gang.
The Sugar House
was a book that clearly had the best intentions: it was well researched, fact-based, and has the promise of being a good historical fiction. The characters were like-able, the plot was interesting, but that wasn't quite enough for me. What could have been a lively trip back into the 1920's fell short in a few key areas in a way that made it difficult for me to really
love
it. I just felt this may have been a book that was in the "too soon" category for me.
One of the biggest problems with
Sugar House
was the tendency to info-dump. There were clear "history lessons" that just made the flow of the book slow down tremendously. Great historical fiction, in my eyes, takes you back into the past and lets you experience it without being too obvious about what's happening. This story was very clear when it was teaching. Every polish word was followed by a translation, unfamiliar events and holidays were clearly explained in text, and I didn't feel it was entirely necessary. When Joe goes up to his dad and calls him "Ojciec", I don't need to know right away that means dad. I like when the author lets me learn a little on my own.
There were also some areas I felt this book just needed a beta reader, or some context editing. One of my biggest pet peeves is when words are used too close together, and this book had lots of areas where that was happening. "They were cutting up onions, then they put the onions in the pot and the smell of onions filled the air." It just needed some careful revision to help make sure things like that didn't happen. The beginning was also really slow in comparison to the pace at the end. I think part of this was because so much information was crammed into the early chapters. The end of the book was the best, in my eyes, because it focused less on all the facts, and stayed more true to the actual story.
The dialog in this novel felt flat in a lot of places, and I think part of that came from all the information these characters were forced to say. There was a scene where the Doctor drives Joe through a rich neighborhood, and gives him a house by house run-down of who lives there. I'm not sure scenes like that are believable, at least to me as a reader. Some of these problems were really a shame because I felt I might have enjoyed it otherwise. I liked seeing characters develop and grow with time, and I felt there was a lot of heart in the story. The trials Joe and his family go through are realistic and show a lot about the time era, I just wish it was easier to immerse myself and enjoy those moments.
In the end, while this book showed the promise of a good historical novel, for a casual reader it was just too heavy.